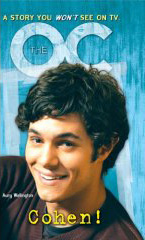 Cohen! Scholastic, published 3/06
Seth is a comic-book-loving geek and a music nut. Heís also paranoid, super-annoying, funny, charming, cute - in other words, heís Cohen. Itís Sethís birthday, only he didnít tell anyone. Why? Itís called the Curse of the Cohen, and it means no birthday goes by without some sort of disaster. Get to know Seth Cohen as he looks back on sixteen years of birthday memories - featuring friends, family, laughter, and even tears... sometimes lots of tears. Itís the good, the bad, and the very, very ugly.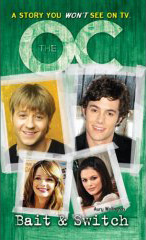 Bait and Switch Scholastic, published 8/05
What do you get when you put the words "scavenger hunt," "charity event," and "competition" in the same sentence? If you happen to be named Ryan, Seth, Marissa, or Summer, bring it on! But there might be more to "it" than they ever bargained for, and the clues may lead to answers that were better left unknown.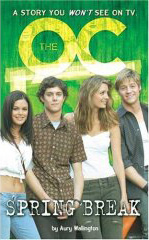 Spring Break Scholastic, published 3/05
Spring break - no worries, right? Marissa and Summer are off to Hawaii! Marissaís expecting sun, fun, volcanoes, and hot guys. What does she get? Her dad dating. And the hottest guy sheís met so far? Turns out he could be her future brother if things donít change. Meanwhile, Seth and Ryan are enjoying the sights and sounds of New York City. Theyíve got internships at a TV music station and life is good. Sort of. Who knew the mailroom could be more fun than hanging out with the band?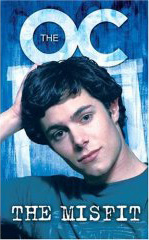 The Misfit Scholastic, published 10/04
Break the rules - or make some new ones. Seth Cohen has grown up among the beautiful rich kids, but heís never been one of them. Cohen? Heís always been the geek, the weirdo, the misfit. But not anymore. Suddenly Sethís got a friend, Ryan Atwood, whoís got his back. The popular girl next door, Marissa Cooper, is talking to him. And heís got not one but two girls on the line. Sethís not playing by the same rules anymore. In fact, heís out to break them all.